We help clients learn by trial and error.
With good design & data driven results is how we do it.
It's through the act of trying, measuring and learning that businesses advance forward. This is what we offer. This is what we love doing. We are experts in applying user interface best practices on big or small screens, as well as working with numbers. Let's run a test together and learn from it. We'd love to meet you at our Toronto office or spark a conversation remotely ...
Here is our full track record of past results:
Ran

5

tests with a median relative increase of

25%

2014 MarIncreased Searches with a tiny test by 7%

2014 FebIncreased Trial signups with a big test by 25%

2014 JanIncreased Click-throughs with a big test by31%

2014 JanIncreased Demo signups with a big test by 0%

2014 JanIncreased Quotes completed with a big test by 53%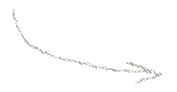 Get Similar Results & Appear Above


Reserve your time slot with us for a project

Jakub Linowski
Founder

Vlad Malik
Analyst+Designer

Learn More About How We Optimize


And achieve better business results